The suspected master mind of the Paris attack, Abael Abdesalam, was targeted by special units at an apartment in Saint -Denis.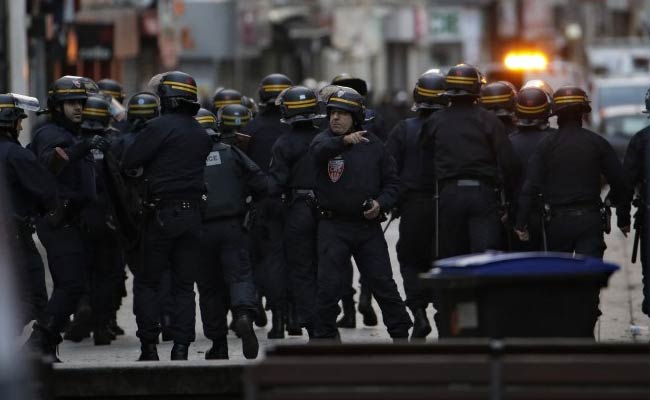 It is not clear whether he was killed but 3 French policemen were wounded in the deadly raid.
3 suspects are dead including a woman who blew herself up. 8 people have been arrested.
The reason they launched this raid is to fend off more attacks . Recall that not all 8 attackers in Friday's
incidents are accounted for.
There were heavy explosions in the area as SWAT teams turned the street to a war like situation.
France has deployed soldiers to the area.