The Ranger brand Ford that is assembled in Nigeria was unveiled today by Coschris Motors.
In an event in Lagos, the company said it was built in an existing facility with Coscharis partners in Nigeria.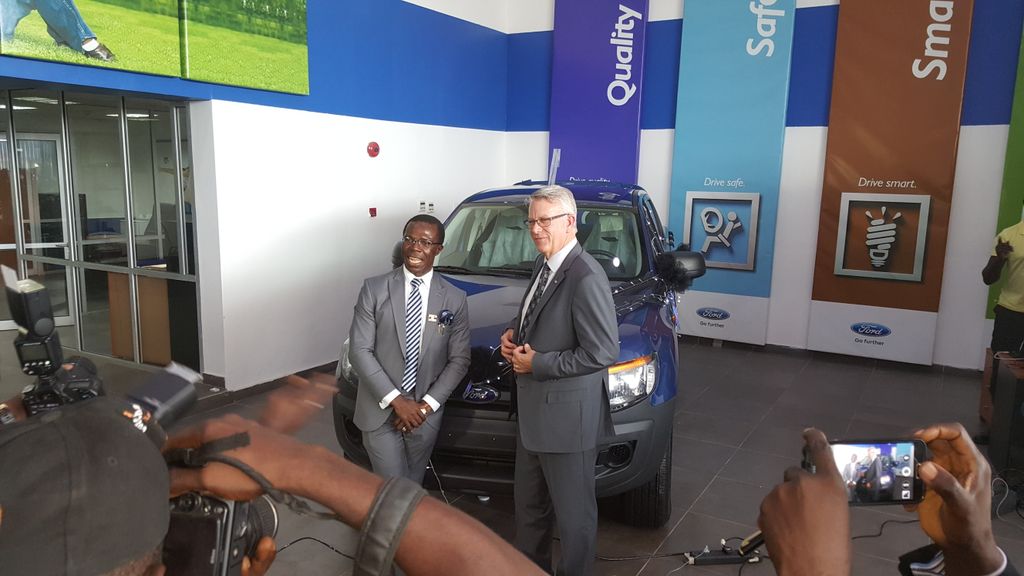 Addressing the press, President/CEO of Coscharis Group, Dr Cosmas Maduka, said "When fully completed, the plant will have more Rangers assembled"President/CEO Sub Sahara Africa Region, FORD, Jeff Nemeth said"The new Ford Ranger was built to withstand the Nigerian economy".
He also said "Two more assembling plants will be established in Nigeria in 2016. One will be in Calabar".
That "Ford is building a more
competitive and successful business in the African region"
‬
Ford Motors is benefiting from low production costs and a high sale volume in America and Asia because of cheap oil.