"After a victory, sharpen your knife" Roman Emperor, Marcus Aurilius.
Boko Haram Tuesday
night bombed a market in Yola, killing at least 30 people. It is the deadliest attack since President Buhari issued a December deadline to his army "to end the insurgency"
The attacks put holes in the illusion peddled by Nigeria and its army that the war on terror was over. That, it has won the war.
In the past weeks, there have been celebrations that peace had returned to Nigeria's North East. The BBC even ran a story about "Life after Boko Haram" army actively encouraged these freedoms.
Discussions on resettlement of "displaced persons" were the issue rather than what should have been concerted mop up operations.
Boko Haram is not an army. It is a terror group that thrives on mayhem and fear so it was not wise for the Nigeria Army chief to boast in the media that the fight was over.
The now apocryphal " Chibok Girls" were not freed.
Tactically, the army went to sleep because of a retreat by the group.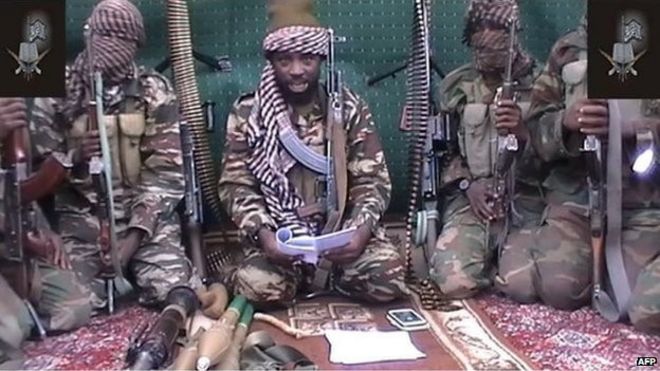 There is also the issue of threatening a terror group. Isn't that what makes them happy? That your threats are feckless as they prove it with blood?
In a war such as this, Intelligence is vital. It is also not compatible with boasting. The Most Wanted List published by the Army was a strategic mistake in so far as it gave the Nigeria Officers and Men a sense of victory. So they can relax.
When you publish a name of a terror leader that has been "captured' ( real or fabricated) it becomes counter- Intuitive. The group gets angry.
Perhaps Mr Buhari needed to reassure a harried people that hope has come. But the army should have learned from the past.
In March this year, the military almost defeated Boko Haram. Then President Jonathan, in full army gear, was even in Sambisa forests. As with Nigeria, there was no sense of priority, namely, finish the job.
The Nigeria Army will help itself and prevent needless deaths if it talks less and gathers more intelligence. It should also stop acting fiendishly better than previous commanders.
It does not help to inform your enemy about what you are going to do without first disarming it.
It only makes the enemy more carefully.